Great Bend High School
Class Of 1974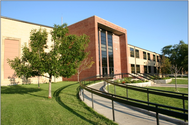 In Memory
Anthony Bailey

Anthony W. Bailey
Date: September 4, 2007
Publication: Hutchinson News, The (KS)

HEIZER - Anthony W. "Tony" Bailey, 52, died Sept. 1, 2007, at Via Christi Regional Medical Center, St. Francis Campus, Wichita.
He was born Feb. 3, 1955, in Great Bend, the son of Arthur L. "Jack" and Katherine J. Hudran Bailey. He was an oil field worker for Mallard Drilling. He was a lifetime resident of Barton County.
He belonged to Prince of Peace Parish at St. Rose, Great Bend.
Survivors include: his mother, Great Bend; four brothers, Lawrence Michael, Fort Collins,...