Great Bend High School
Class Of 1974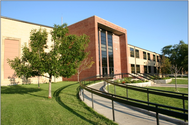 ANNOUNCEMENTS
Great Bend High School
Class of 1974
45 Years
Later
Save the Date
45th Class Reunion
Friday October 25th and Saturday October 26th 2019
Details to Follow
Plan to come help write the story!
---
May 28, 2019 marks 45 years to the date that Great Bend High School graduated the Class of 1974. We were a diverse, large and accomplished class. We took a step into adult life that night. Many of us left Great Bend for bigger and better life experiences. Some left and returned to call Great Bend home. Some classmates never left and some never returned. We all followed the paths we believed would fulfill our lives. The paths chosen have many commonalities. We have experience life at its best and at its worst. We have made families and lost families. We had some success, but not without failure.
Some of our local classmates have been busy planning to celebrate our 45th Reunion. The dates are firm (Friday October 25 and Saturday October 26, 2019). We will be publishing the details for the 2 days in a couple of weeks on this website. If a classmate does not have an email address on the website, an announcment and information on the activities will be sent by US Mail.
I would like to ask everyone to take some time in the next 2 weeks to look at the Missing Classmates list. If you see someone who is listed and you communicate with them or know how to reach them, please reach out to them and ask that they log onto the class website an update their class profiles. As each 'missing' classmate updates his/her profile, they are automatically removed from the 'missing' list. If classmates do not want to list an email address, please use generic 'noemail@greatbendhighschoolclassof1974.com. Do not leave the email address blank. If you choose no email, please update address and telephone information. You can also email the website at Greatbendhs1974@gmail.com.
Over the next few weeks, Sally McGuire or I will attempt to contact classmates to update or correct missing information using information from previous years. Please respond if we contact you directly through any medium.
It would be nice to get as many classmates at the 45th reunion as possible. Do not find a reason not to attend, but find a reason to attend.
Respectfully your classmate,
Mark Atzenhoffer,
Contact info: 440/666-3825 or email mark_atzenhoffer@hotmail.com